Assorted light source spectra
---
November 9, 2015
---
Plots below were acquired with a Verity EP200MSd scanning monochromator with 2x 100 micron slits (0.4 nm bandpass) and 2.5M Polymicro FVP600660710UVM cable (unterminated). Focal length (the distance from the focusing mirror to the exit slit) is 0.2 meters.

Notes:
The selected overlay in each plot is the approximate action spectrum for zooxanthellae isolated from the stony coral Favia, extrapolated from the 400-700 nm plot referenced in http://www.advancedaquarist.com/2007/10/review. Portions of the overlay outside this range are not meaningful

Plots are corrected for photomultiplier tube response (Hamamatsu R928) but not fiber or grating loss. Absolute amplitude is uncalibrated; relative amplitude comparisons are meaningful only between plots with matching PMT voltages

Wavelength scale accuracy is approximately +/- 1 nm in the 400-700 nm range

Additional references: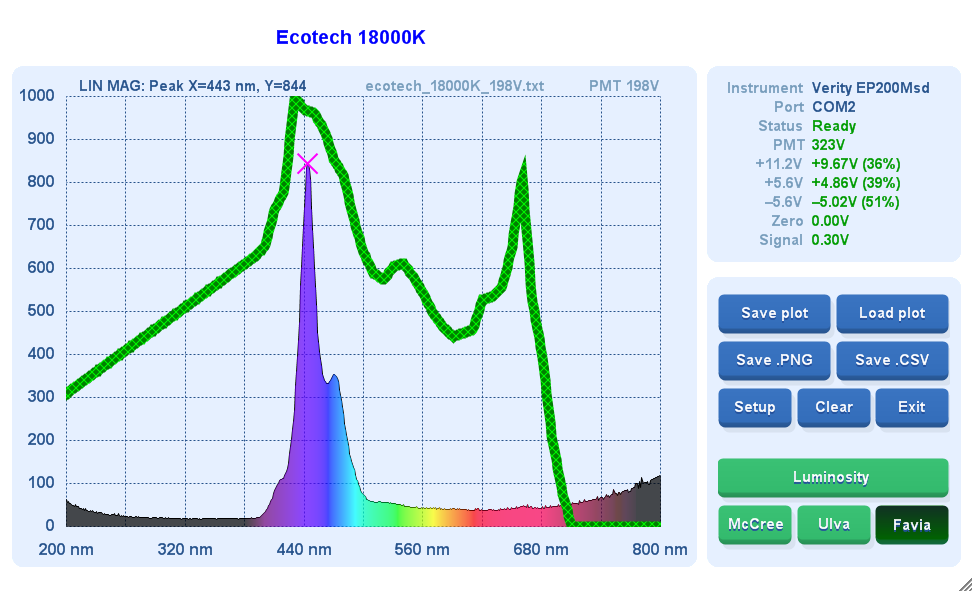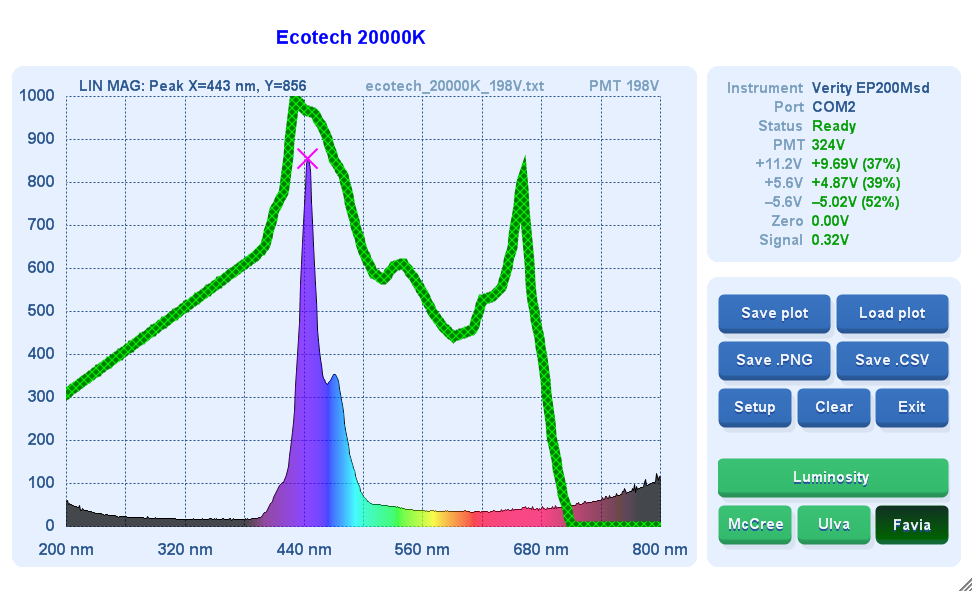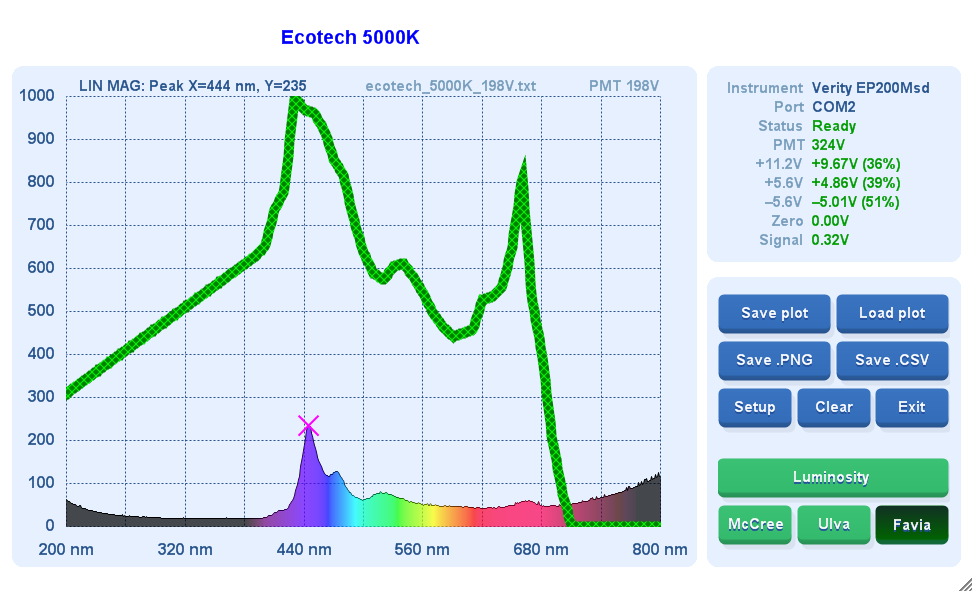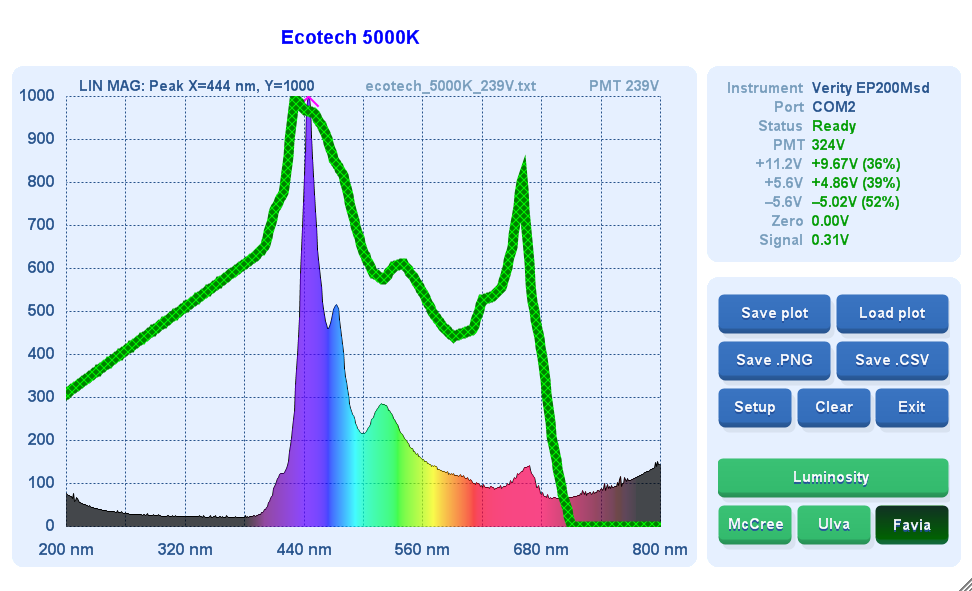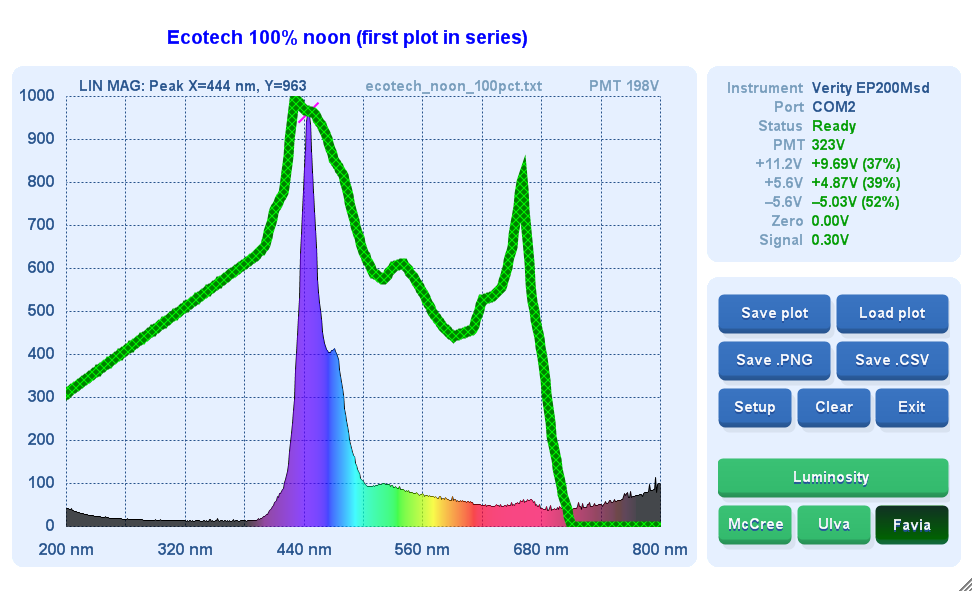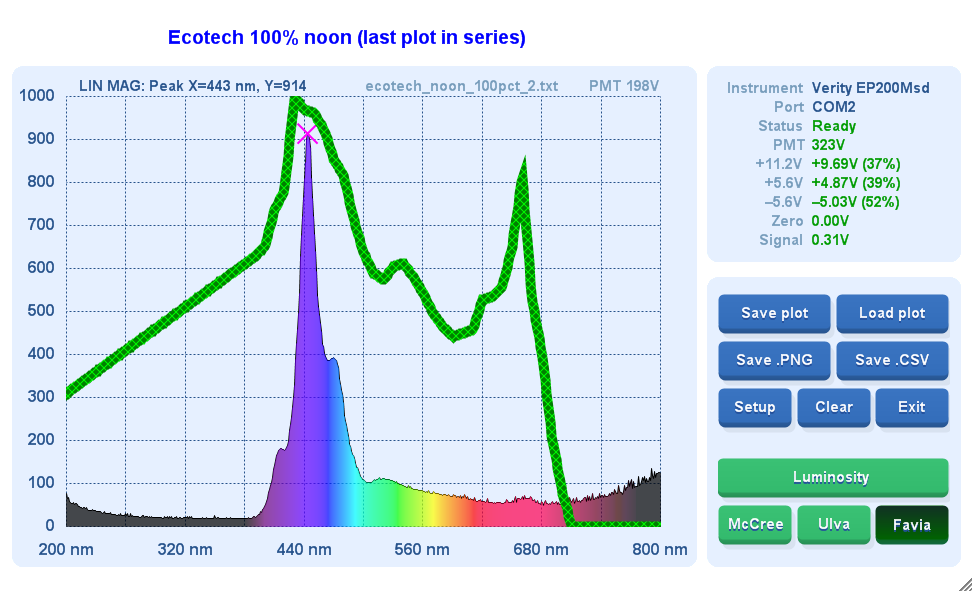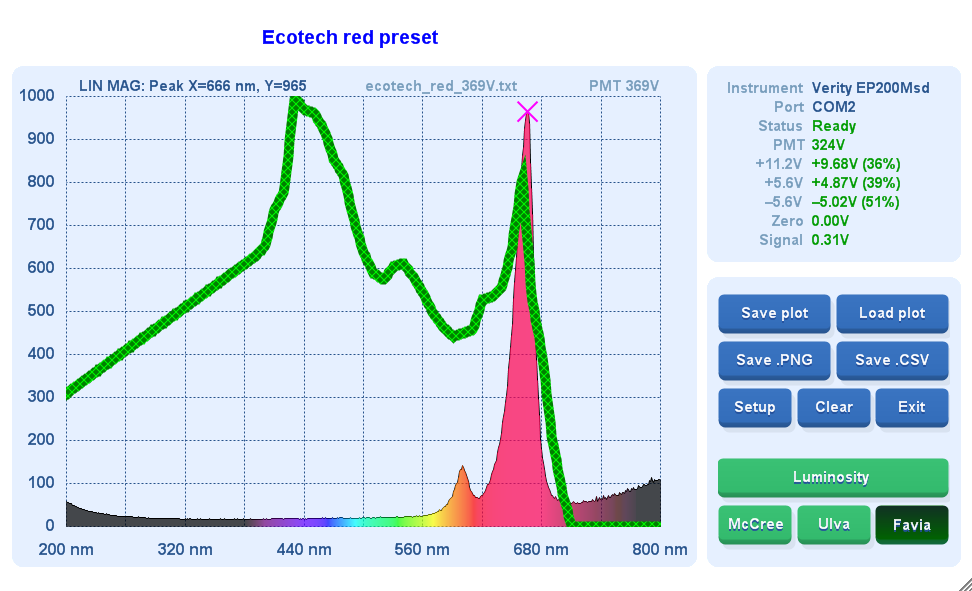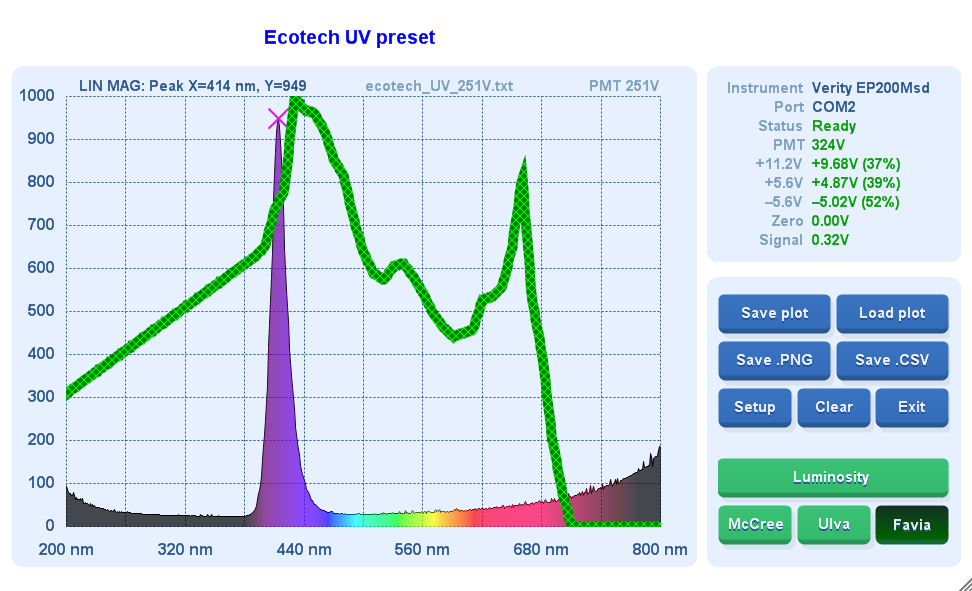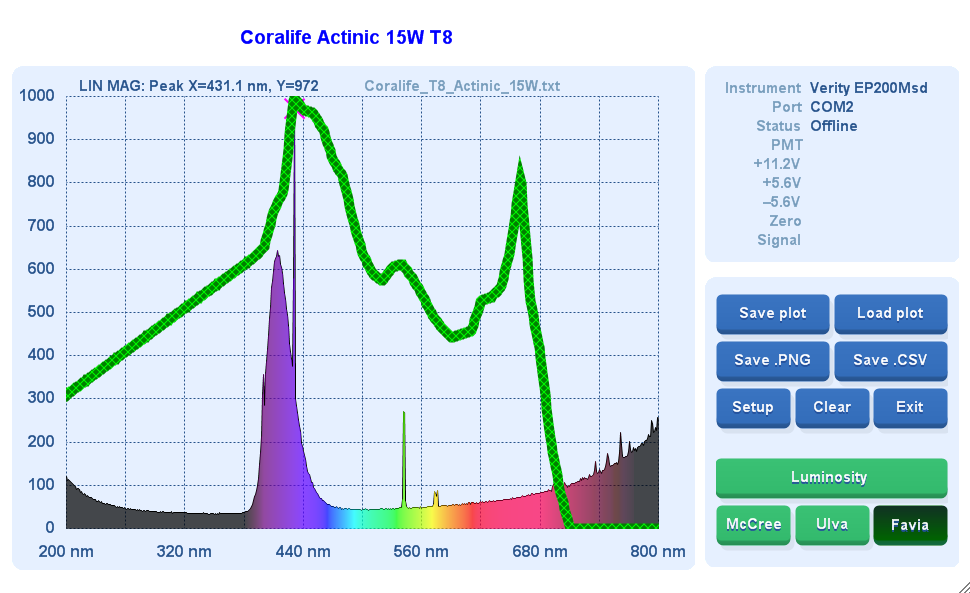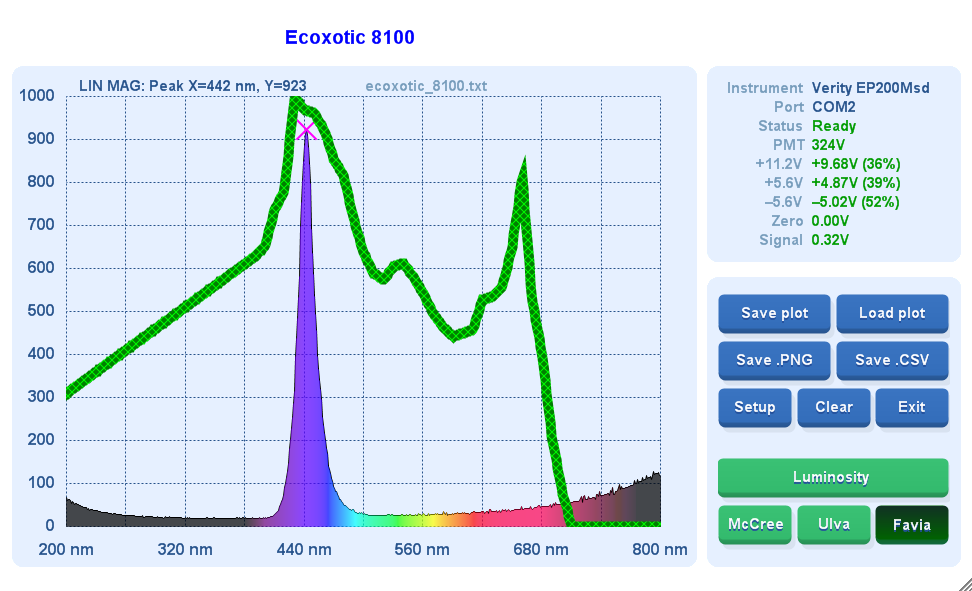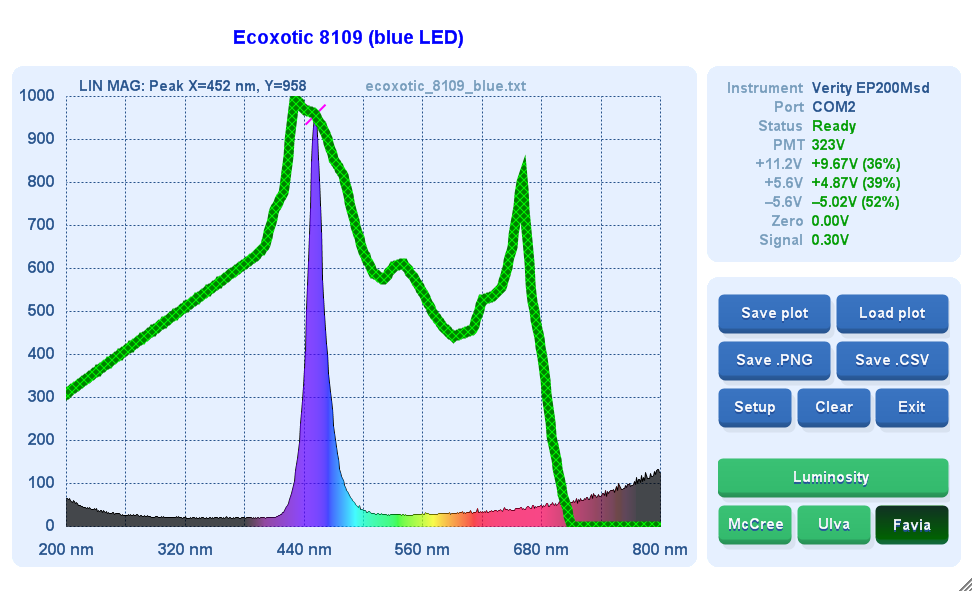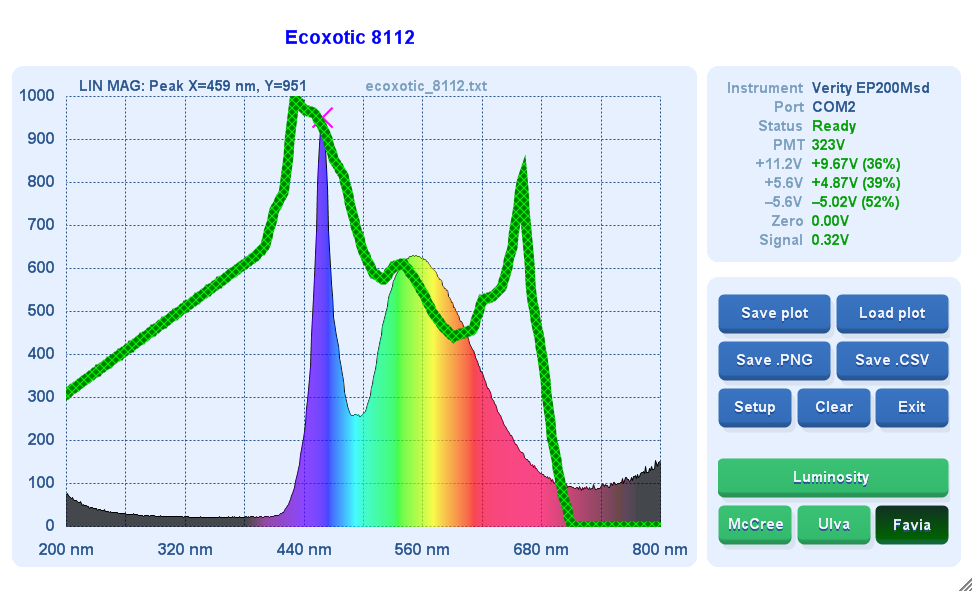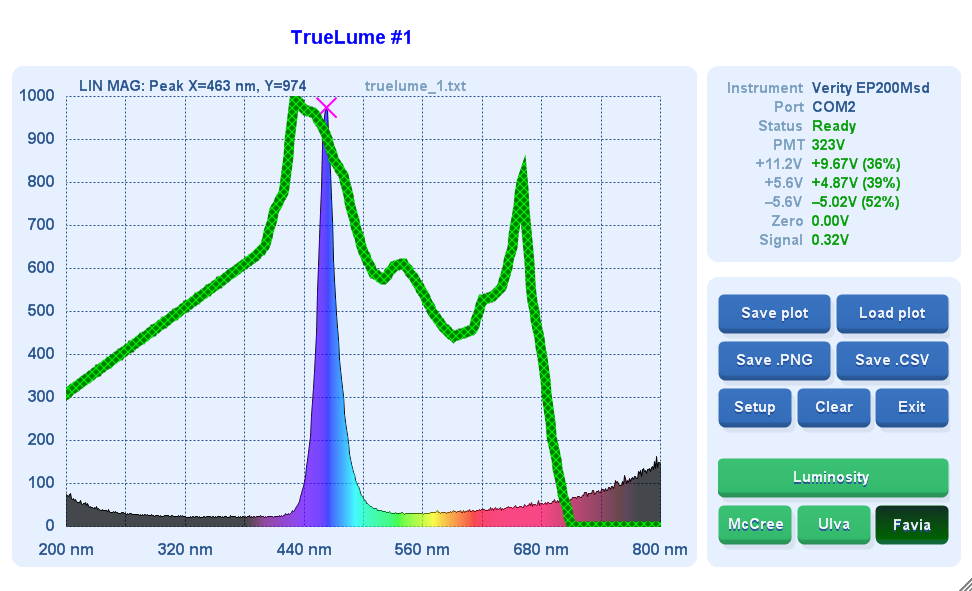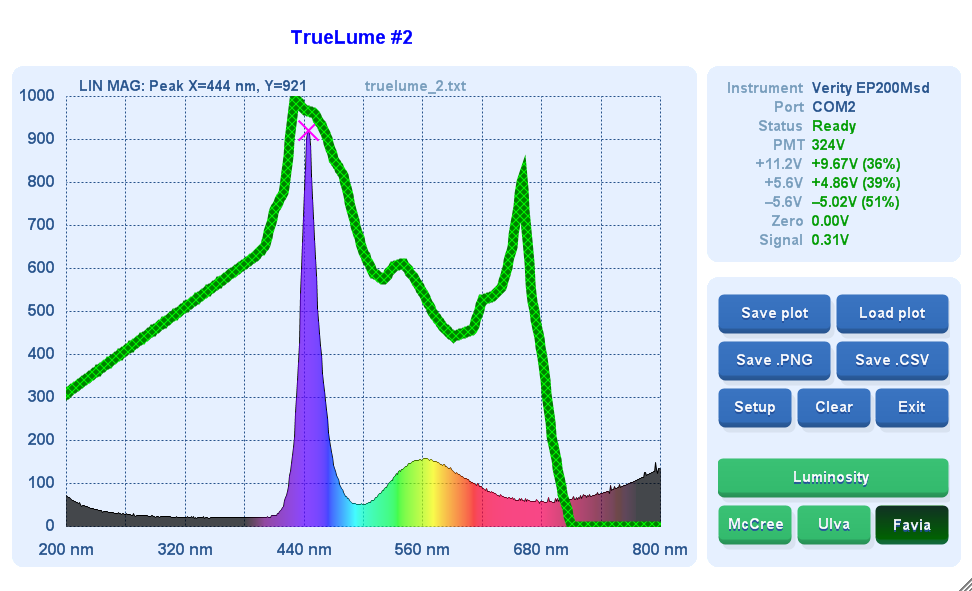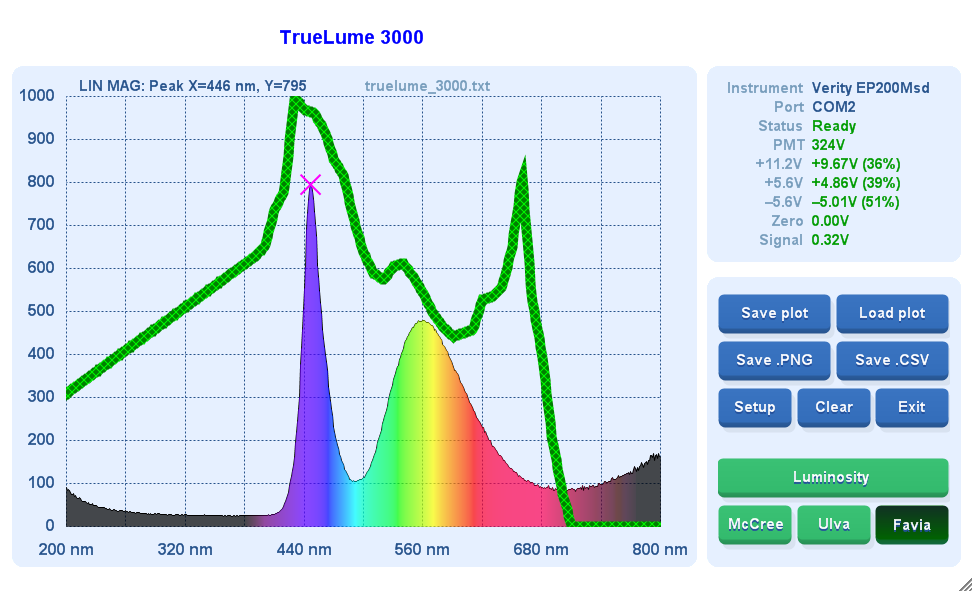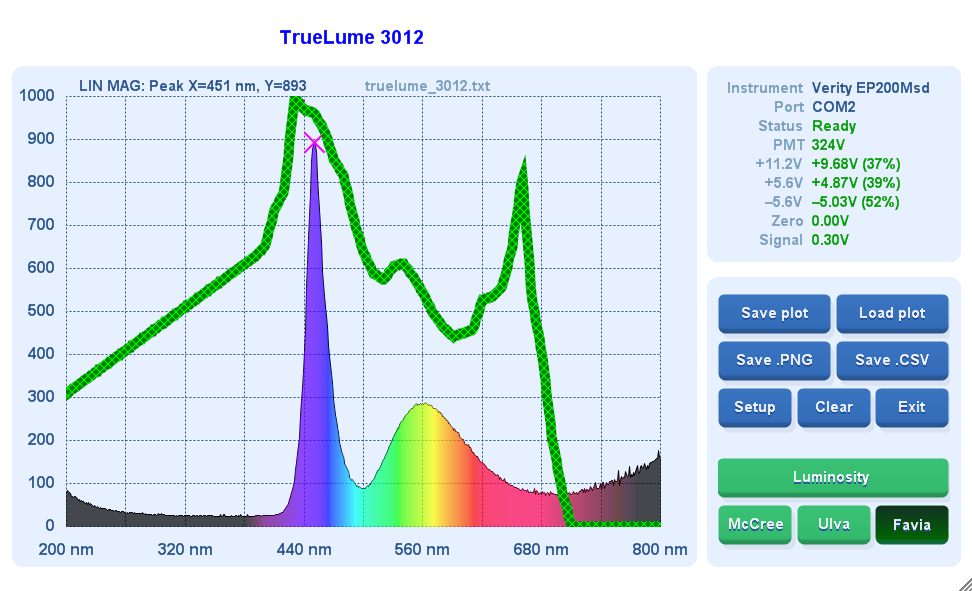 Back to John Miles, KE5FX home page
Copyright &copy 2015 John Miles. All rights reserved.