---
AADE Filter Design V4.5
---

This is the last known release of AADE's filter design application for Windows, mirrored for posterity as permitted by the program's license agreement. A slightly earlier version (V4.42) is also downloadable here.

Download AADE Filter Design V4.5


Important note: I don't have the source code to this program, and I have no relationship with AADE or Neil Hecht's estate (besides being a very satisfied customer of his handheld L/C meter). Consequently, I can't provide any support for it whatsoever. As with all freeware applications on this site, use this program at your own risk.
Some hints for installing and running the program under WINE are provided here.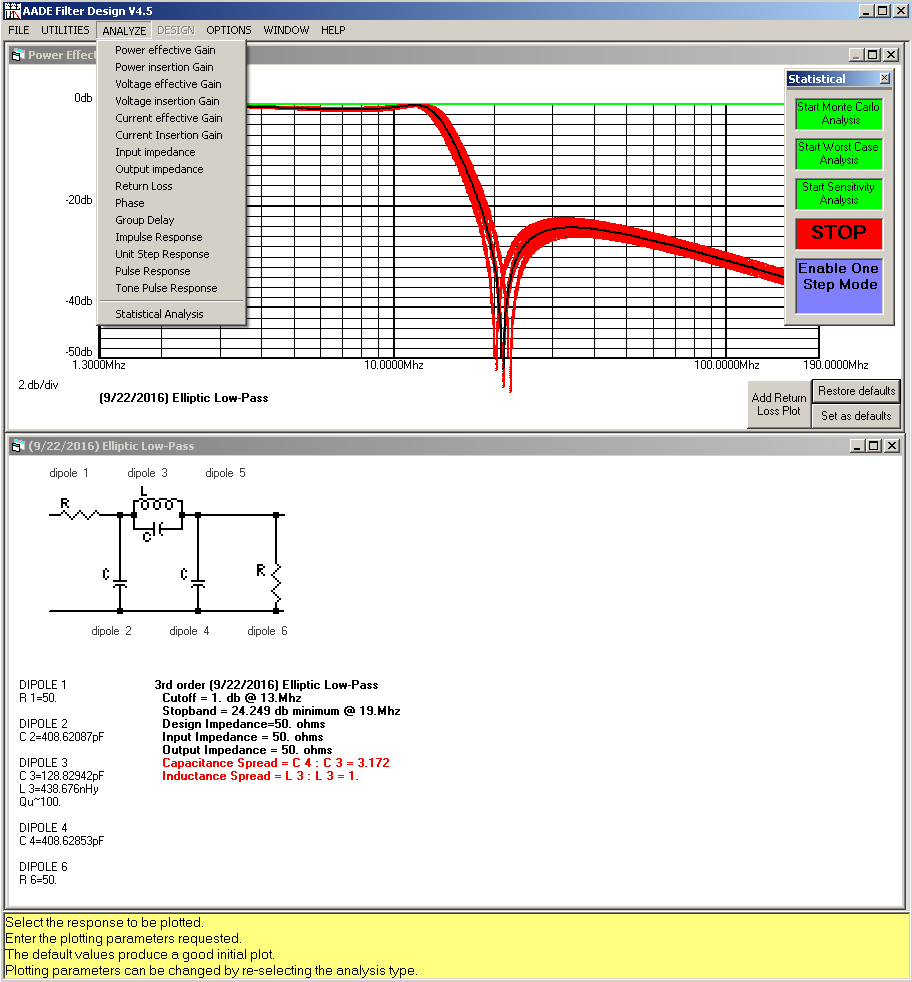 Back to John Miles, KE5FX home page
Program copyright Almost All Digital Electronics. All rights reserved.